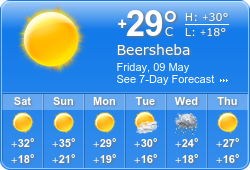 Welcome
Welcome to SkyKef
SkyKef is the number one choice for tandem skydiving, paragliding, parachuting, team jumping and professional sport preparations. Our center is known as one of the largest and the most trusted all over the East Coast. Click and learn more about our team of professionals. Enter the world of Skydiving now!
Benefits
Club's Benefits
Only at SkyKef - Back exit for the SkyVan
There is a huge picnic area and a British-restaurant bar – from which you can see the airport activities and skydiving in the club.
The beautiful landscape in Israel – a combination of desert charm and the amazing southern lowlands + the possibility of 2 shooting angles.
You can parachute from the largest parachute plane in Israel – a comfortable, reliable, twin-engine plane that allows a pleasant and safe flight.
You will feel the safest there is – we are the largest school in Israel for skydiving and, among other things, instruct the army.
At Sky Kef club you can skydive in all seasons without a problem.
Jump from the plane from 12,000 feet – as in the movies (physically jump) the most fun, exciting and best photographed there is.
Film Your Day
In order to document your extreme experience it is recommended to buy one of the Sky Fun photography packages that include video and stills so you can always get excited and excited about your friends and family as well as share the video on social media
The day arrived, exciting..
It arrived today, some explanations, a lot of excitement and mood, basic training, getting on equipment, one last smile for friends and family and going to the plane, the rest of the adrenaline will do
Gallery
Your New Adventure
"Life becomes limitless when you become fearless"
Testimonials
My skydiving experience ...
Extreme experience with us !
Fun saturday at skykef club
Friday fun day at skykef club
Another successful experience